Traditional Health and Wellbeing explores the methods used in the prevention and treatment of physical and mental illnesses. Traditional healthcare adopts a holistic approach to improving the wellbeing of a person's physical, mental, emotional, and spiritual wellbeing. Below you will find a range of resources which can help you learn about both Bush medicine and Holistic medicine.
Bush medicine
Bush medicine is a term that describes the traditional medicines that are used by Aboriginal and Torres Strait Islander people, harvested from the natural flora and fauna on the Australian continent. These medicines may aid in the soothing and curing of various ailments, from queasiness and cold-like symptoms to the sterilisation of wounds, alleviation of aching pains, and contraceptives.Just like any society Aboriginal and Torres Strait Islanders had a huge range of treatments for health and welfare issues. The articles in this list bring together some of the most well known. This long list should be no surprise. In the resource below, the Wet Tropics Management Authority remind us that approximately three-quarters of plant-based drugs developed by pharmaceutical companies had already been known and used as traditional medicines. As Dr Joanne Jamie points out in Marina Kamenev's article, the importance of seasonality for Indigenous medicines is key. Dr Jamie highlights that "When plants are used in a customary way, there is a far greater success rate in them having biological activity".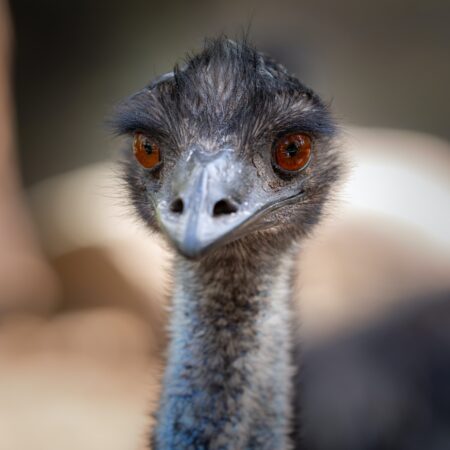 "Bush medicine has always been with Aboriginal people. It was before, and we will always be making bush medicine. There are all kinds of bush medicine and they grow all over. You'll find they're different in each place, and we have these ones that I've painted."

– Judith Pungkarta Inkamal
In the following videos, you can meet some of the Elders from the Mamarwerre (west Arnhem land) and Wurrumiyanga (Tiwi Island) communities sharing their bush medicine knowledge (created by Adam Thompson).
---
Holistic medicine
Holistic medicine is a traditional approach to health that focuses on the wellness of a person's total wellbeing, acknowledging that healing is a physical, emotional, mental, and spiritual process. Holistic healing may be used to treat acute, palliative, and mental maladies and aid in the rehabilitation process of injuries.
Ngangkari healers from central Australia are possibly the most established group of healers. The Anangu Ngangkari Tjutaku Aboriginal Corporation (ANTAC) is a website dedicated to communicating the knowledges and services of the Ngangkari healers. ANTAC is the first organisation of Aboriginal traditional healers in Australia that has operates a not-for-profit social enterprise. Their vision is to support the maintenance and practice of the 60,000 year-old plus Aboriginal traditional medical knowledge system in the 21st century, by creating evidence-based documentation on Ngangkaṟi interventions in the area of physical, emotional, psychological, and spiritual health & well-being. The very popular "Traditional Healers of the Central Desert: Ngangkari" is available at most book stores.
​'Indigenous Conversations: How traditional Aboriginal healing is filling the gaps of Western medicine' is a audio article by Amy Chien-Yu Wang (SBS Hindi) that introduces the work of the ANTAC Ngangkari healers as they are reintroduced into the Australian health system.
'Indigenous healing practices in Australia' is a paper by Pat Dudgeon and Abigail Bray for Women & Therapy that offers an overview of the social and emotional wellbeing of Indigenous women within neocolonial Australia and explores women's relationship to traditional therapeutic practices.
"Healing is not just about recovering what has been lost or repairing what has been broken. It is about embracing our life force to create a new and vibrant fabric that keeps us grounded and connected, wraps us in warmth and love and gives us the joy of seeing what we have created.

Healing keeps us strong and gentle at the same time. It gives us balance and harmony, a place of triumph and sanctuary forevermore."

– Professor Helen Milroy, Aboriginal Child Psychiatrist and Australia's first Aboriginal doctor, 2009
Watch the following video to learn about "The Healing Touch" (from The Feed SBS) that introduces the work of the Ngangkari healers of ANTAC, playing alongside interviews from knowledge holders and testimonies of patients that have used this holistic method of spiritual healing to treat physical and mental ailments.  
While the Ngangkari healers are likely the best known national other important work is being done. 'Spirituality for Aboriginal People's Social and Emotional Wellbeing: A Review' by Nerelle Poroch et al. for the Cooperative Research Centre for Aboriginal Health is a comprehensive overview of the holistic nature of Aboriginal health and wellbeing practices, highlighting the role of spirituality in enhancing Aboriginal people's social and emotional wellbeing.
'Aboriginal and Torres Strait Islander Healing Programs' is a literature review collated by Jane McKendrick et al. evaluates existing information on healing programs of Indigenous communities on the Australian continent. Pages 11-14 provide a background and introduction to the history of Indigenous Australia before and after invasion from a health and wellbeing perspective. Chapter 4 provides analysis of the healing programs related to Aboriginal and Torres Strait Islander communities. 
If your work leans even further into the health sector there are a wealth of further resources available as learning and teaching around Indigenous perspectives, communities, and individuals in health is quite well established. As most universities have strong efforts in Indigenous health or at least have specialist learning and teaching in order to better serve Indigenous communities it will be beneficial to contact those people and groups in your institution.