University science has grown into much more than the pursuit of fundamental discoveries, although that remains the well-spring for all that it does. University science now reaches out to engage at every stage of the cycle in which knowledge is turned into new and better ways of doing things.
Increasingly science graduates, PhD's and academic staff are collaborating, partnering, and using what they know to be a part of producing the new technologies and practices that a changing world needs. They do this in the context of a strong core of basic discovery research, and the skills development embodied in science undergraduate programs and postgraduate research programs.
While engagement is anchored in the core values of our member universities the ACDS seeks to bring into focus the combined impact that university science brings to society.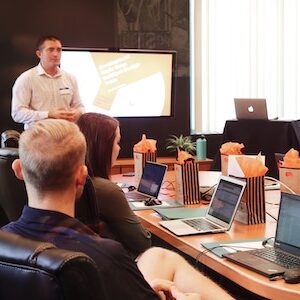 Showcasing the impact of university science
The ACDs has launched a biannual magazine, Australian University Science, both on-line and in print, to promote this vision of contemporary university science. The first edition presents the hydrogen economy as a case study of the role of university science in emerging technologies, showcasing exceptional science teams, and profiles roles that science graduates play in industry. See how University science brings about change and reaches out to engage at every stage of the cycle in which knowledge is turned into new and better ways of doing things.
Subscribe to print or electronic copies of the biannual publication Australian University Science Sign up here to receive your issue twice a year.
ACDS Executive
The ACDS executive meets six times a year, rotating the meetings through state capitals. Among other things, it uses the meetings to engage with deans and other university science leaders from the state, and has this year invited each state chief scientist to give a brief address on the role and opportunities for university science.
Recently South Australia's previous Chief Scientist, Dr Leanna Read, spoke on the challenges for science research leadership when it comes to university-industry engagement and commercialisation, as well as the challenges and opportunities available through the large cohort of science PhD graduates. A highly experienced researcher and CEO of several CRC's and start-ups, the Executive highly recommends university science leaders to read the synopsis of her address.
ACDS Annual General Meeting
The ACDS Annual General Meeting is the major meeting for the organisational leadership of university science. It provides an essential opportunity for networking and policy discussion.
This year's AGM will be held at University House in Canberra. The program will highlight presentations from the AAS, ATSE and Universities Australia on what they believe are key policy areas for science research and for science teaching and learning. There will also be presentations on the place of science and science disciplines in university restructures.