Over 60,000 years. Indigenous food knowledges have continued to develop and refine a variety of methods for the processing, cooking, and preserving of native flora and fauna. Indigenous native foods are commonly referred to as 'Bush Tucker' and are notably nutrition-dense, sustainable food options for the Australian continent.
Indigenous food knowledge ranges from the agricultural practices used to farm crop plants, to the intricate traps engineered to filter and capture eel populations, medicinal and health properties of native foods, and the preservation methods used to prepare meats for long distance transport.
In this section, we provide resources relating to these areas.
Food and agriculture
Anyone living in Australia is familiar with the variety of climate and landscape Australia holds. Over thousands of generations the local peoples of each Nation mastered their local knowledge of edible foods, including the preparation of some notable foods which are inedible without safe preparation. As I child all this sounded amazing to me and so different. But if we think carefully about what we learnt growing up, it's no different. Who didn't hear about not eating potatoes that had gone green and of course, that they are inedible before being cooked? I also grew up collecting field mushrooms where collection of the wrong type could make you very ill. What is different in Australia is that the Indigenous communities hold this knowledge and up until very recently very little value has been placed on any of these foods. And of course, there is so much knowledge because each area holds it's own array of species and interactions with the natural environment.
Now that interest is growing and lime fingers can be sold for $150/kg to hipster restaurants, local groups face the challenge that their local foods are now making others money and they find themselves once again disenfranchised. Groups like Supply Nation can help rectify this but it is important to educate the public on the important issues in the industry too.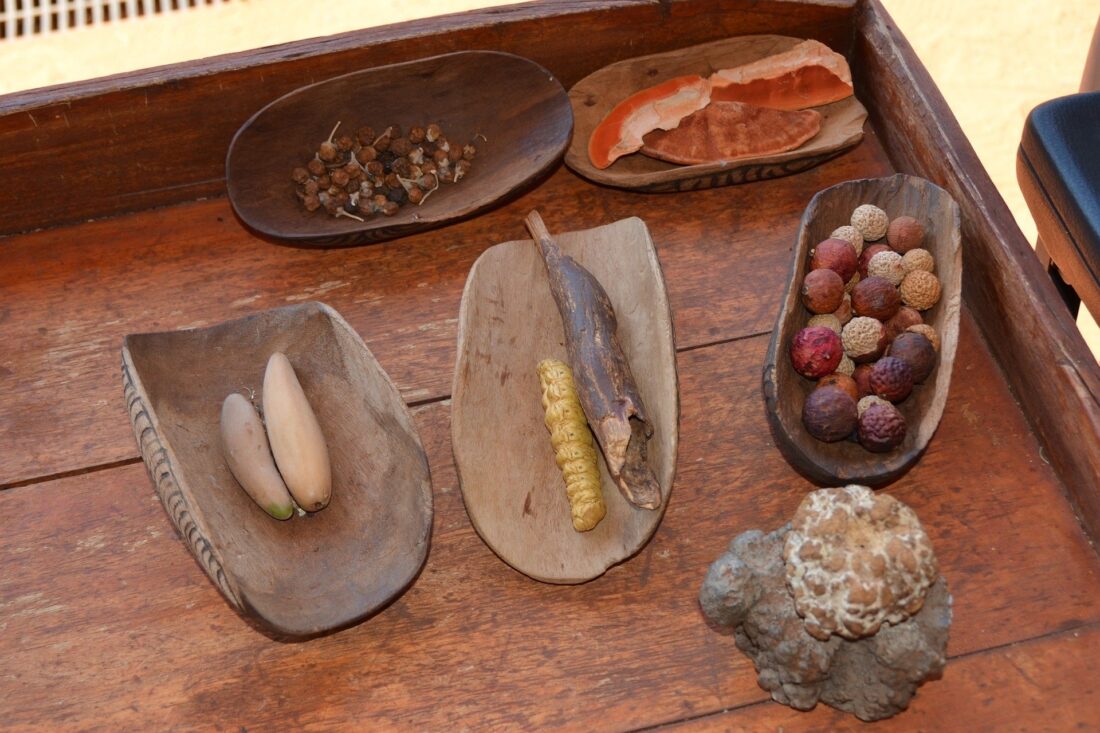 Below are two very different videos that span the full range of food and agriculture, from historical recounts of the first explorers and settlers to important issues as we see Bush Foods enter the main stream.
General Resources
Many sources of information about Indigenous foods are not much more than a pretty picture and a link to a western recipe where one ingredient is swapped out for a bush food. While these pages have their place there is little to no educational content or potential. Below are some summary resources with a lot more depth.
Location-specific Resources