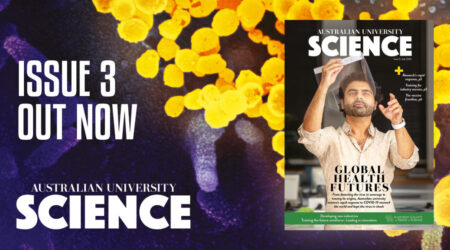 When the pandemic hit, the Australian Council of Deans of Science quickly mobilised to understand Australian universities COVID-19 response, covered in the latest issue of Australian University Science.
University science research is a deep repository of knowledge and is uniquely positioned to respond to the COVID-19 crisis, through research across multiple disciplines and targeting many different problem areas.
As Professor John Shine notes in the introduction to the issue, university science in Australia is developing strong candidates for a vaccine with the support of the Centre for Epidemic Preparedness Innovations and from global biotech giant CSL, established in Australia in 1916.
But the response goes far beyond vaccine research, with a number of cutting edge molecular biology research and environmental science pivoting into the COVID-19 problem.